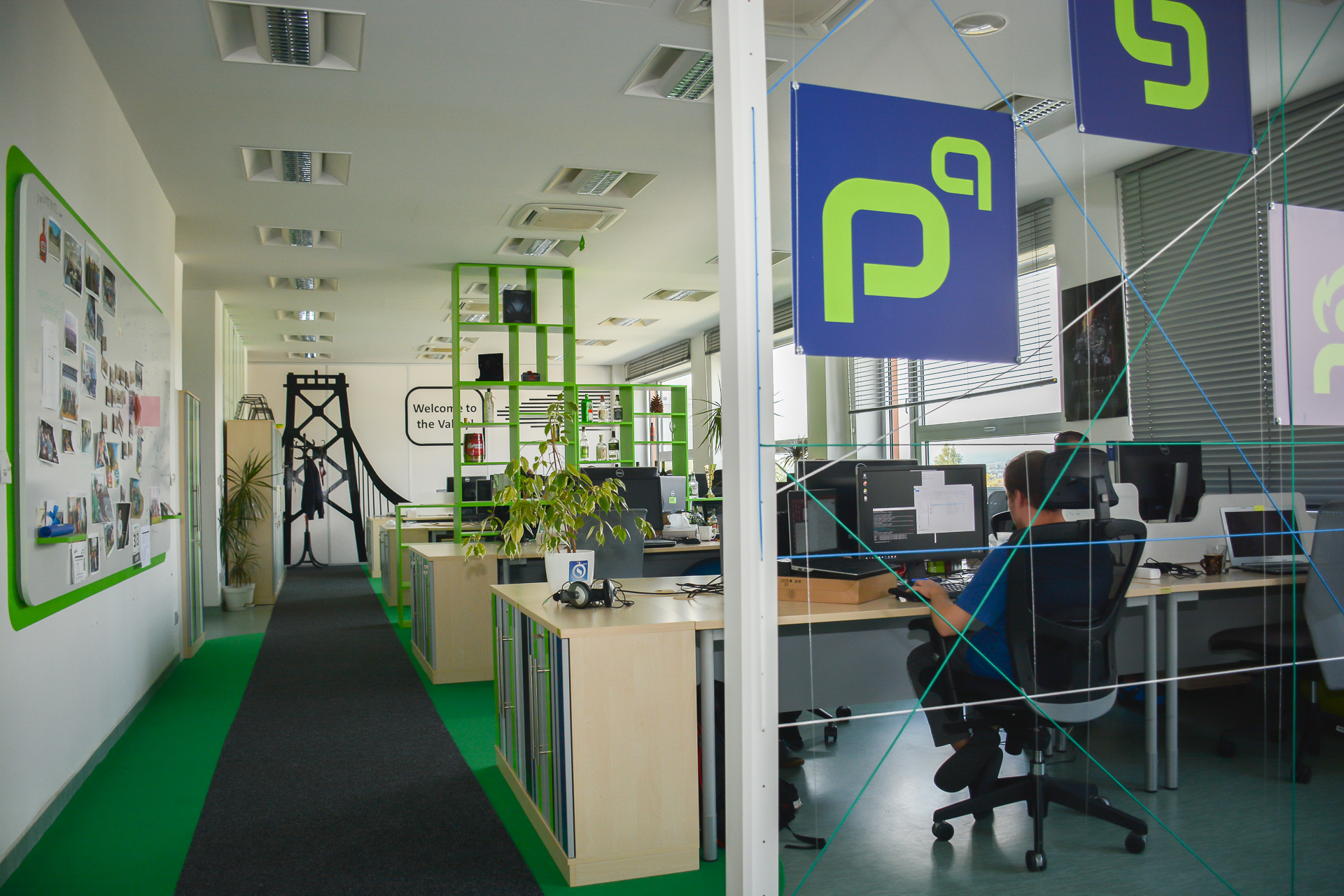 React + Node.js Fullstack developer | Innovative platform
Push your development capabilities to the max with our progressive tech stack and bring a new worldwide community platform to life.
Our colleague Petr highlighted why you should continue reading:
First and foremost, you will help bring a new community platform to life

Secondly, these terms catch your attention: JavaScript, React, Node.js

Thirdly, you will collaborate with a team from across Europe

And last, but not least, you will work in with colleagues on a first-name basis, and a relaxed, non-corporate environment.
Not sure? Get in touch. We have other projects and are interested in long-term cooperation.
About the project
You will be part of a small, but experienced startup team of developers.

We build our SaaS application from scratch, so no rewriting of older code!

This application will be used worldwide, you will be both a developer, and one day, a user, too. 🙂

Even though you will be based in our offices in Ostrava, you will be part of a team from all over Europe.

You will have a lot of space for your own ideas and improvements.
What will you do
You will develop front-end and back-end in JavaScript using a modern tech stack. 

You will work in these environments: Docker, GCP, GitHub.

You will cooperate with the agile development team in Europe.

You will improve your tech stack and learn new technologies.
What you should know/be able to do
At least 2 years of experience with development.

For Front-end: React.

For Back-end: Node.js or Go.

Communicate well: 51 percent of success is good communication. 

You can manage everyday communication in English with a foreign team.

You are passionate about learning, and improving your skills. IT is your hobby.
What will please you / What we can offer
Technological, professional, and personal development according to your abilities and ideas.

Participation in local and foreign professional conferences and courses.

Ability to travel abroad – San Francisco, Vancouver, Salt Lake City, Denver, Bristol, Grenoble.

Cooperation and support of more experienced colleagues, both in the Czech Republic and in the USA

Quarterly bonuses: 25 percent of company profit is shared with our employees.

Flexible working hours and the ability to work from home – home office (2 days a week).

Cool modern offices, relax zone, and equipped kitchen.

In addition to this, we will add five weeks of vacation + 2 sick days, meal vouchers, English language lessons, sports card, company and spontaneous events (massages, movie night, bowling,…)

And as a sweet end of the working week, an excellent Friday breakfast.
What we have achieved
We deliver agile software services to growing and medium-sized innovative companies in Silicon Valley, Utah, Colorado, but also in Europe, and our solutions are used by customers across sectors worldwide: