How we delved into an alternate reality, and why
Posted 7 years ago by Lukáš Trnka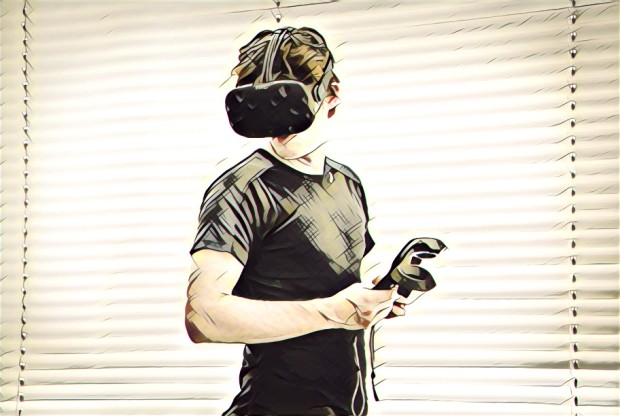 As software engineers, it's deeply embedded within us that we constantly keep a finger on the pulse of the times and an eye on technological trends. In other words, we like to get to the bottom of things and understand the principles by which things function in great detail. It is for this very reason that here at profiq we have a special team of engineers doing tech research focused on detailed examination of various topics from the world of information technology. Sometimes we review client software and search for new connections and improvements; sometimes we explore newly released hardware; sometimes we focus on implementing practical software extensions that we come up with ourselves and share with the community. You can find some of our results on this very blog. We find tech research work to be very diverse, inspiring, and most of all adventurous, because we're constantly exploring and interacting with innovative developments at the forefront of our field. It was precisely through our tech research that we hit upon the field of virtual reality, which has drawn us in as only VR can.
We've circled around this fascinating field for some time now, but it was about a year ago that we made a conscious decision to embark on a journey of thorough, technical work in VR. Our customers have their offices in Silicon Valley, which brought us to this mecca of technological development relatively often. This gave us the opportunity to take notice of VR as a growing area of focus before it exploded onto the public and commercial spheres with the presence it has today. After the first professional headsets came out it was clear to us, and we were among the first proud owners of HTC Vive devices, which our experienced engineers eagerly flocked to. (We will write more in later posts about the hardware setup we used for research, including tips on settings).
It's incredible to stand at the birth of a new technology, and we were lucky to have this opportunity with VR. VR's rebirth was enabled by the dynamic development in digital displays (supported in particular by the manufacturers of mobile phones), progress in the performance of microprocessors, and a shortening of the reaction time between the glasses' movement and the image rendering. Alongside the development of 3D modeling and computer animation, these aspects led to the current state of affairs, in which users can have very authentic experiences with the help of headsets that are already quite good and relatively affordable. For these reasons we consider VR to represent an opportunity not only for tech research, but also potentially for the development of our own products.
What did we face and how did we get to know the various domains encompassed by virtual reality? In order to better understand what the world of VR can offer, not long after launching our research we held a company hackathon. During the hackathon our engineers attempted to get to know Unity framework and to better work with objects, and we programmed simple and functional applications for VR. In time we also deepened our knowledge of object interaction in virtual reality, 3D modeling and 3D web and, last but not least, streaming 360° videos to VR glasses. This area interested us most on a technical level.
If you'd like to learn more about which technical challenges we ultimately ended up choosing to research in detail and to what result, follow this blog, where we'll regularly write about them. You can also learn more here about other related topics – for example, if you're interested in reading up on international VR conferences or the international hackathons we attend, you're in the right place. Stay tuned…
Lukáš Trnka