Wanna a cool job in the new year?
Posted 8 years ago by Petra
Christmas is definitely over. Hopefully you got some rest, good meals and spent a quality time with your family and friends. Some of you probably studied hard for your exams or worked on your thesis already. Some traveled a lot. Some had a pretty sporty Christmas I heard. The rest of us enjoyed the cookies, movies and occasional walks :-).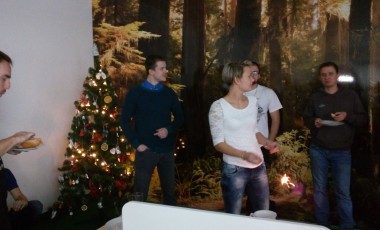 Last December at profiq was pretty intense. It was full of anticipation something magic whilst the normal life went on. We were finishing some projects, working hard on last releases, presenting at the university, deciding if to catch up with our jogging team or hunt the last (or first 🙂 Christmas presents. At the same time we were enjoying the first home made gingerbread, hot wine, and a great Escape Game at our Christmas party. I shall not forget the midnight Starwars premiere of course!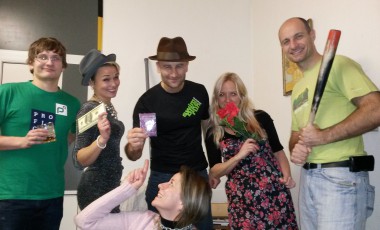 We met some of you at the uni lecture we were having at the Technical University of Ostrava. The presentation talked about the job of JavaScript Developer at profiq. There were some tips and tricks how to start programming in three minutes or how to choose the right framework for development. You could learn that this worldly most used programming language is not only used for neat web pages but also for development of classic desktop application. Thanks to those who finished the exercise. Hope you like your T-shirt.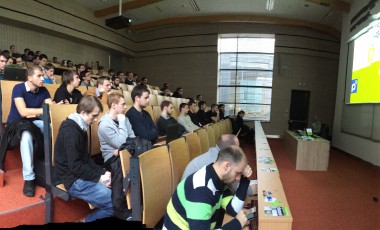 And finally thanks to you who came to our Christmas day! We were happy that you were interested in our work for Silicon Valley. Your questions proved us your interest in highly technical work. And enjoying a hot wine and game of table football showed a nice fit to our company.
This is something we value in our company. Highly professional work, exceptional results and at the same time having a good fun together and normal life going on. One more thing, we enjoy working and relaxing together with our management. That is something, right?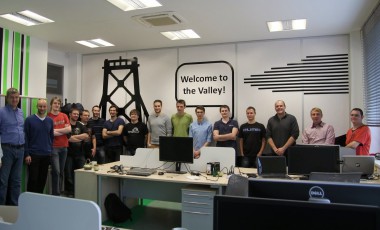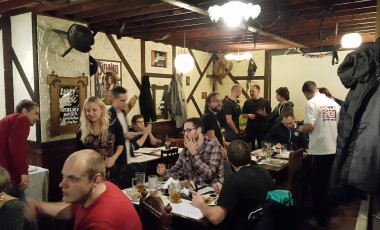 So if you wanna a cool job in the new year come and have a chat with us and find out for yourself. You can visit us at the VSB campus in Podnikatelsky inkubator or get in touch through our web page. We will have our booth at Kariera+ and plan more events to be in touch with you – IT students or IT professionals. We are looking forward to meeting you!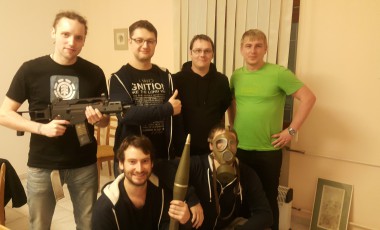 Petra