Life beyond work
Posted 12 years ago by Gabor Puhalla
Integration, development and testing are fun, we have still lives beyond them;) We took part in the 10K run Běchovice – Prague with our colleagues and friends last Sunday (Sept/25). Great weather, so-so physical condition, killer course profile.
source: http://www.pragueout.cz/articles/praha-bechovice-112-6591
You are better to save some energy for the last 2,5 km, if you aspire to run along the whole course. It was fun, despite the agony at the end.

Running has a long tradition in the Czech Republic. It's never been a sport that's dedicated to professionals only. It always attracted amateurs too and it became increasingly popular in the last about 15 years. Partially, perhaps, because it helps balancing the sitting lifestyle that office workers developed in the past decades and partially because of the success of businesses that emerged around running. The Běchovice run is a local race (with about 1.500 starters, most of whom are Czech or Slovak citizens) and interestingly enough, it is considered to be the oldest road run in Europe, with the first race dated to 1897 – at least that's what the organizers say. Anyway, we are part of the wave, most of us started to run within about the last 5-10 years.
Here is the team couple of minutes before the start. All together, relaxed, happy: Pierre, Rasťa, Miloš, Katka, Lukáš, Gábor, Martin (from left to right).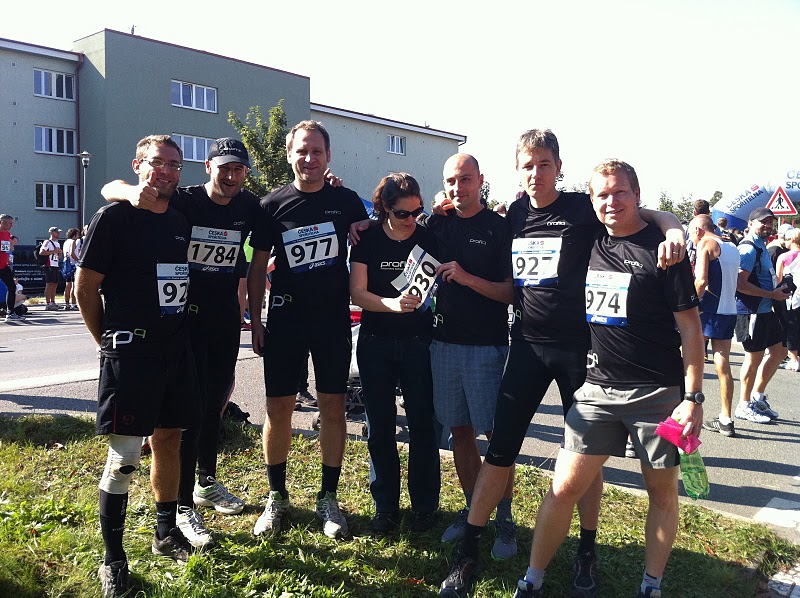 And here it is at the finish. We unfortunately lost Katka (our only supporter) on the hard way. The rest of the team was just happy (Lukáš probably the happiest) that survived.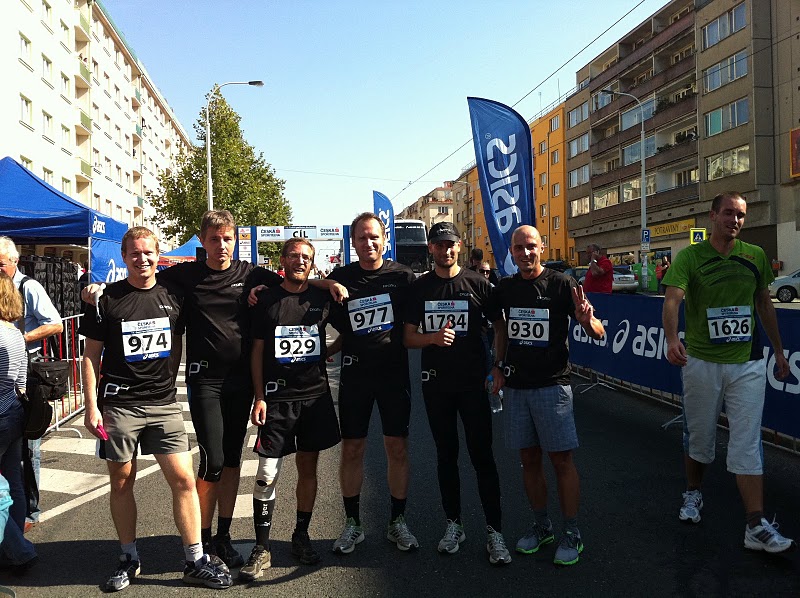 It's worth mentioning that we improved the team's average time from 5:17 per km to 5:12 per km compared to our last team run, despite the difficult course profile. Join us next time – either as a runner or a supporter! We hope that you can see Katka to make it to the finish in 2012!
Gabor Puhalla