What's working in DevOps and the latest tools and trends? Listen in with Martin Prokeš, VP Engineering at profiq
Posted 1 year ago by Anke Corbin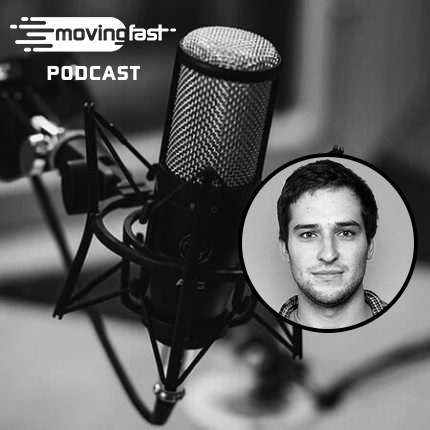 Over the past ten years DevOps has become the standard for software engineering. DevOps introduced processes of automation that make software development and QA effective and accessible not just for large engineering teams, but startups, as well. However, like all new technologies, DevOps has changed quickly over the past decade.
In this episode of the MovingFast Tech Podcast, Martin Prokeš shares his experiences with DevOps over time, including:
How do we define modern DevOps?
What are the latest tools and concepts?
Where can developers find the best resources to stay up-to-date?
Martin is the Vice President of Engineering at profiq, a premiere software development and quality assurance services company located in the EU and the US with customers including ForgeRock, Avast, Divvy and more. He has been in the industry for ten years, working with automation and infrastructure for small to medium-sized companies and startups.
Listen Now

Each MovingFast Tech Podcast powered by profiq features industry leaders in the trenches talking about what they are working on to stay ahead, the most disruptive new technologies, and their biggest challenges related to fast moving technology. Topics we discuss include progressive programming languages, deployment techniques, AI and machine learning, and more.
Resources
Cloud Native Computing Foundation
Kubernetes
Google SRE Best Practices
GitHub
Google Four Keys
Argo CD
Anke Corbin